How Safe Are My Belongings in a Pawn Shop
written by: | January 30, 2020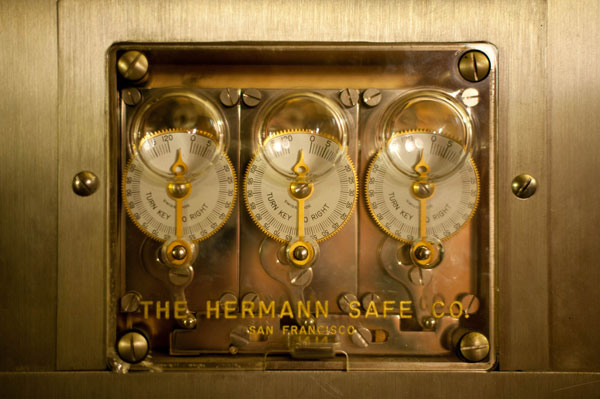 Are you thinking about pawning an object with a lot of sentimental value? When most people get pawnshop loans, they have every intention of getting their pawned items back. When you're low on funds and are hit with a financial emergency, pawning or selling your belongings may be the quickest and easiest way to get the fast cash you need. Before we can cover how safe your pawned items are with a pawnbroker, we'll first cover the basics of the pawn industry and how a pawn loan works.
What are the benefits of getting a pawn loan?
If you have a piece of jewellery with sentimental value, but you need quick cash, getting a pawn loan is one way to get the money you need while still having a chance to get the item back.
What is a pawn loan?
People who pawn everyday items like jewellery and precious metal coins can get a pawnshop loan that must be repaid within a specific time frame to get their belongings back. With a pawnshop loan, a customer is given a cash advance loan in exchange for their items. The items are stored at the pawnshop until the customer can repay the loan based on the pawn contract.
Pawnshop loan amounts differ based on the value of the item, and the item is used as collateral for the loan. Customers who repay the loan plus the applicable fees get their personal property back. Most pawn loans are short term and set for 30 days, but customers can extend the loan for an additional 30 days if needed. If the loan isn't repaid or renewed within the timeframe, the pawnbroker keeps the person's pawned items. The item is put up for sale in the pawnshop, and the customer won't have to repay the loan.
One of the pros of pawn loans is that they can be a decent option for people who don't have credit or are trying to repair their credit. When someone requests a pawn loan, there is no credit check. If someone isn't able to repay the loan and has to forfeit their items, the default isn't subject to credit reporting. Pawnshop loans are subject to state laws, and the rates and terms of the loan can vary from state to state. The National Pawnbrokers Association helps pawnshop owners interpret sometimes complicated state laws to ensure compliance.
Are pawned items safe at the pawnshop?
In a word, yes, pawned items are safe with a pawnbroker. Licensed pawnbrokers will have insurance to cover the cost of items in case they are stolen or destroyed in a fire or another natural disaster before the customer can reclaim them.
Pawnbrokers are careful to store the pawned items in secure locations with cameras and other security settings to keep them safe. For loose diamonds and precious metals, pawnbrokers will typically test the things before, and after a customer repays their loan, so the customer is assured the item they are picking up is the same one they pawned.
Do you have an item you'd like to pawn or sell for a quick cash infusion? Come down to Sydney Pawn Shop today. Our location is secure, and we offer competitive rates on our pawn loans and items you'd like to sell.