Which Designer Bags Have the Best Resale Value?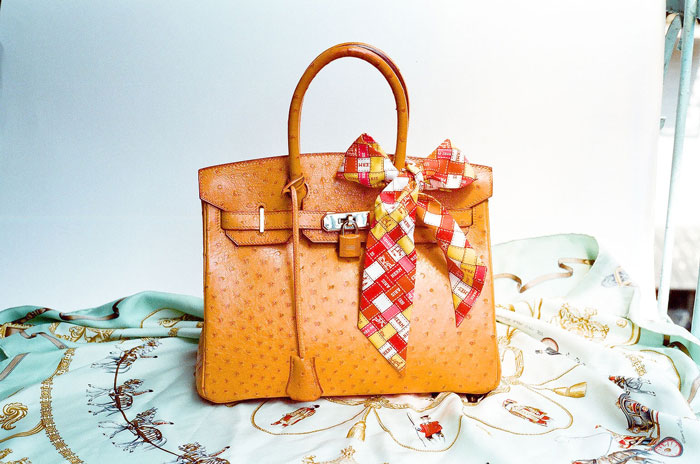 When people purchase a designer bag, they aren't just buying for the brand, beauty, or bag style. Instead, people purchase designer handbags because they stand the test of time and hold their value. When someone looks to buy a Hermes Birkin or Chanel 2.55 classic flap bag, the retail price isn't the only thing they consider. The resale price is also a significant purchasing consideration.
Are designer handbags a good investment?
It's been said that designer handbags are better than gold when it comes to holding their value and commanding a high resale price. For classic bags in timeless designs, they are less prone to price fluctuations and manipulations in the market, unlike gold. For example, Louis Vuitton bags are never discounted. All the bags that aren't sold at the end of the season are pulled from the shelves and destroyed, limiting the supply and helping the most in-demand designs hold their value on the secondary market.
In some cases, the very pricey bags are worth their weight in gold. When looking for a designer bag to purchase or pawn, the luxury brands with classic styles and designs will stand the test of time and tend to command the highest resale price. Many brands will come out with a limited-edition collection with trendy designs. Typically, these don't hold their value as well as the classic styles. But it's possible for women who have an eye for design to take a risk in the investment and buy a trendy, limited edition bag. In some cases, these styles will be in high-demand years later.
The top designer brands in highest demand on the secondary market tend to earn back an average of 63% of the retail price. On Tradesy, the average cost of a designer bag goes for $1100, with a resale price of $700.
Designer bags with the best resale value
Hermes Birkin: Hermes bags tend to hold their value at 72% or more. Leather bags and limited edition colour collections command the highest resale prices.
Chanel: The Chanel flap bag continues to reign supreme on the secondary market, commanding an average of 85% of the retail price. Bags in excellent condition with rare leather skins have only increased in value over time, despite the fact that this particular design was established all the back in 1955.
Goyard: Goyard bags earn back an average of 1.3 times the retail cost.
Louis Vuitton: The Louis Vuitton Neverfull design is one of the most valuable on the resale market. On average, Louis Vuitton sellers earn an average of 70% retail value.
Pawning or Selling a Designer Handbag
Whether you've got a Phoebe Philo classic Celine bag in your closet or a vintage Louis Vuitton, those purses could be worth quite a bit of cash. Stop in today at Sydney Pawn Shop and see how much you can get for selling or pawning your designer handbag.